Northern Ireland senior women's team boss Kenny Shiels expects a tough test when his side meet Switzerland tomorrow.
The game – the second of three friendlies played at a hot-weather camp in Spain – poses a tougher challenge than the girls in green and white faced in Wednesday's win against the Faroe Islands.
The Shiels players will take on the 17th-ranked side in the world at the Marbella Football Center (kick-off 11am GMT) and it promises to be a tempting proposition for a side 29 places below Switzerland.
Northern Ireland dominated in their 3-1 win over the Faroes in midweek when goals from Sam Kelly, Sarah McFadden and a superb strike from Chloe McCarron capped a fine first outing in what promises to be a huge 2022.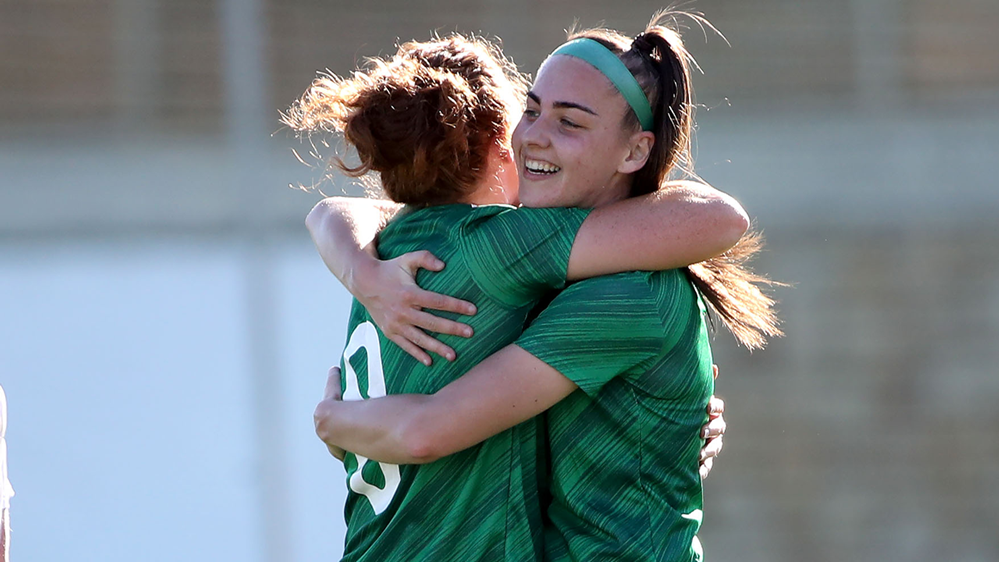 What was perhaps even nicer for the boss than the result was the fact that he was able to give his 13 subs some game time against the Faroes. And for players like Abbie Magee and Megan Bell – both back from long-term injuries – it's a major boost to have minutes on grass and come back in green shirts.
CONTINUED: Northern Irish seniors claim victory over Faroe Islands
Now the focus turns to what lies in wait for the Swiss and Shiels prepares to tackle what he describes as the 'big fish'.
"It's more than a step forward," admits Shiels. "They're a fantastic team. Their players, just like Austria, all play in a high-level environment and in the upper echelons of European football. So obviously it will be a huge step forward for us.
"Thursday's game was about getting all the girls to feel comfortable and trying to get some playing time and we achieved that. The result didn't really matter. It's been a long time since I coached a team that won a friendly match because that's not the purpose of friendly matches. I'm not saying we don't want to win, but there are other priorities in everything we do, and hopefully we can continue to do that. As we prepare, we improve.
"You could lose 2-0 to teams like England but not have the right method. You could change your style of play and you see that with some small teams where it's all about winning; now you look at the teams who just kill matches.
"It was tough against the Faroes because they're a small nation but I still think it was good practice for us to get the young players on the pitch and now we're in a position where the girls have all had some playtime. Let's go play big fish.
Follow @NorthernIreland on Twitter for live game updates with highlights to follow later today.